Tennessee Titans add three new faces to the coaching staff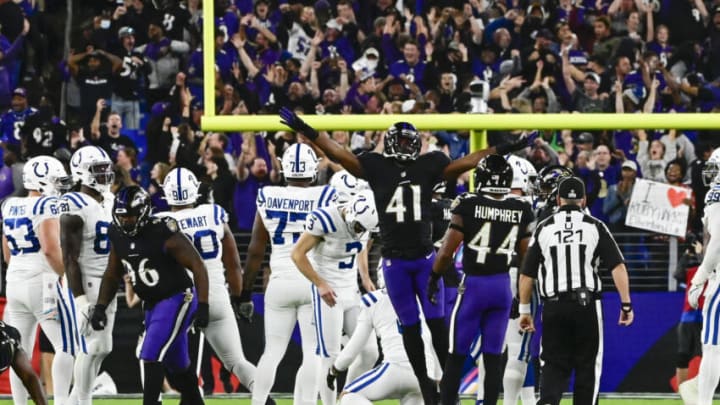 Tennessee Titans Mandatory Credit: Tommy Gilligan-USA TODAY Sports /
March is usually a time to focus on adding talent to the locker room, but the Tennessee Titans aren't stopping there.
While Mike Vrabel suggested that the coaching staff was nearly complete after the mass hiring back in February, the Tennessee Titans just announced the hiring of three new coaches.
Two of the coaches will assist on special teams. Looking at the official press release, it seems like Tom Quinn will act as a veteran voice in the room considering that he worked for the New York Giants for 16 seasons.
Reading the fan response and media coverage of his firing/the decision for him to not be retained, it seems like he wasn't a very popular coach. That may just be part of the job when it comes to special teams coaches considering how many Tennessee Titans fans dislike Craig Aukerman.
The other special teams coach is much more interesting. Anthony Levine was a special teams player for the Baltimore Ravens for a decade who played for Tennessee State in college. He is just slightly too young to have played during Mike Vrabel's playing days, but I bet that Vrabel took note of him as a coach for Houston and for the Titans.
Levine played against a Vrabel-coached team 7 times during his career, and he made a tackle in every single game. Given Vrabel's affection for special teams, you can see why Levine would be a Vrabel guy.
Another interesting note about Levine is that he was involved in scouting during his time in Baltimore. We don't know whether or not he will have a hand in that in Tennessee, but we do know that Ran Carthon likes to allow position scouts to take the reins on Day 3 of the draft so keep that in mind if there is a clear special teams player taken on Day 3.
Tennessee Titans continue to find strange offensive line coaches
The final addition to the coaching staff is Matt Jones, who was the run-game coordinator, offensive line coach, and tight ends coach for the University of Tennessee at Martin.
Nothing against UTM, but it is strange to see the Tennessee Titans finding offensive line coaches from the strangest colleges.
Remember, earlier this offseason they promoted Jason Houghtaling from assistant offensive line coach to offensive line coach. That was already a questionable move because why would you fire your offensive line coach only to promote a guy that wasn't making anything better, but you could understand it if he had an impressive resume.
I'm not going to pretend to be an expert on what he did as the Head Coach at Wagner or the offensive line coach at Colgate, but that isn't exactly Alabama or Ohio State in terms of talent or NFL output.
I don't know how well it will go to have these two in charge of the offensive line, but there must be something that they are doing in interviews that sets them apart from people with better resumes.