Tennessee Titans 5 biggest takeaways from the first half of the 2021 season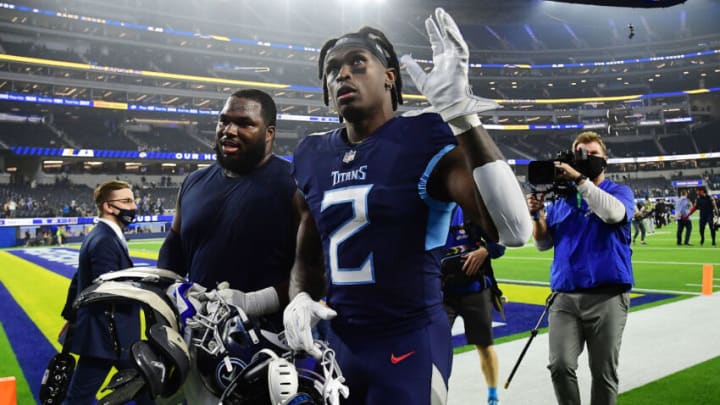 Tennessee Titans Mandatory Credit: Gary A. Vasquez-USA TODAY Sports /
Tennessee Titans (Mandatory Credit: The Tennessean) /
5 Tennessee Titans takeaways
It seems like a year ago, but there was a time where the Tennessee Titans were 2-2 after an overtime loss to the New York Jets, and no one really knew what this team was going to be.
After rattling off five-straight wins and taking a commanding lead of the AFC (not to mention the AFC South), it is fair to ask what is different with this team?
The Tennessee Titans have the NFL's worst injury luck (see below) so it is hard to really pin down the constants with this team. However, when you sort through all of the UDFAs and street free agents that have played meaningful snaps for the Titans, a few things stand out.
Instead of diving into the minutiae and talking about the hand placement of offensive linemen or the pass rush depth of the defensive linemen, I picked out five things that we should know about the Tennessee Titans after the nine games we have seen in 2021.
The easiest place to start is with the clear turnaround on defense. The 2020 defense was one of the worst in NFL history in key moments, but for the first time in a long time, the defense actually seems like one that opposing teams should be fear.
That is thanks to the first takeaway on this list…