Tennessee Titans activate two starters from Reserve/COVID-19 list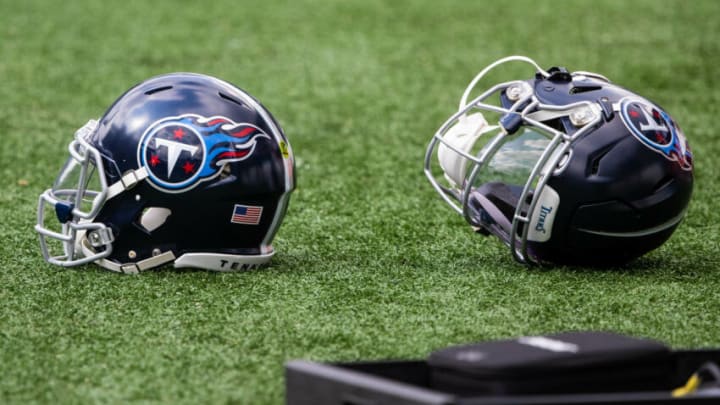 Tennessee Titans (Mandatory Credit: Bill Streicher-USA TODAY Sports) /
The Tennessee Titans shuffle bodies again as we've reached the midpoint of their first week of preparation for a football game that counts towards the win-loss total. One day after dropping defensive back Bradley McDougald from the 53-man roster (and signing him to the practice squad), Tennessee announces that they're adding two starters from the offensive line to the active roster as well, guard Nate Davis and center Ben Jones.
The band is totally back together, but guys are definitely showing up to the garage for practice and playing a few notes.
Here's what's been going on with the Tennessee Titans' roster since Monday.
If you feel like you need a fight card to keep up with everything that's been going on with this Tennessee Titans roster, don't worry or feel like you need to turn in your fan card. This has sort of felt like some NFL version of musical chairs.
On Monday, they activated tight end Geoff Swaim from the team's Reserve/COVID-19. They waived defensive back Chris Jones from the active roster. They released linebacker Justin March-Lillard after activating him from the team's Reserve/COVID-19 list.
Tuesday saw the release of defensive back Bradley McDougald from the active roster and offensive lineman Derwin Gray from the practice squad while Brady Breeze was moved to the team's Reserve/COVID-19 list from their injured reserve list.
McDougald was subsequently added back to the practice squad along with offensive lineman Corey Levin and defensive back Chris Jones. The highlight of the week, however, is obviously the aforementioned promotion of Nate Davis and Ben Jones to the active 53-man roster.
That's good news for Ryan Tannehill. That's good news for Derrick Henry. Heck, that's just good news for the offensive line as a whole. The first game of the season is a few days away, and the Titans are getting healthy at the right time.