Tennessee Titans: Grading, ranking their remaining 2020 NFL Draft class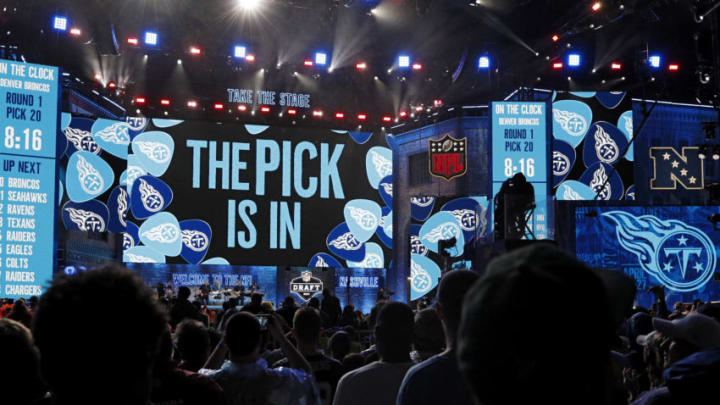 Tennessee Titans (Photo by Joe Robbins/Getty Images) /
Larrell Murchison (91) USA TODAY Sports image pool /
Tennessee Titans fans shouldn't give up on Murchinson yet.
As you've probably heard mentioned a time or two in the past, once teams reach Round 5, the hope is some of those guys surprise you or develop into quality contributors. It doesn't always happen, which is why these guys are fifth-rounders in the first place, but if you can snag a few decent prospects, that team must consider itself to be lucky.
All of these roads intersected in the 2020 NFL Draft for the Tennessee Titans in the form of Larrell Murchison. He was seen as someone who might pop and be a surprise. That didn't happen. He notched five total tackles in ten games with no starts. Then, he saw an undrafted guy, Teair Tart, leapfrog him on the depth chart.
Tart had a similar stat line (five tackles in seven games), but Tennesee seems to like him better. This isn't over for Murchinson by any means, but the clock is ticking. 2021 needs to be the year where he proves that he needs to be a part of this team's long-term goals moving forward. Grade: D