Tennessee Titans fans I beg you, please just have fun this season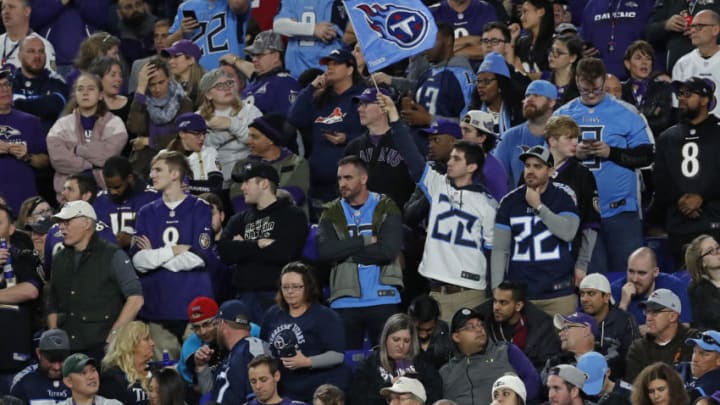 BALTIMORE, MD - JANUARY 11: A fan reacts during the third quarter of the AFC Divisional Playoff game between the Baltimore Ravens and the Tennessee Titans at M&T Bank Stadium on January 11, 2020 in Baltimore, Maryland. (Photo by Todd Olszewski/Getty Images) /
Titans Facebook, to quote the great Aragorn, you are beyond my skill to heal.
Titans Facebook, in my opinion, you are the most reactionary segment of our fanbase and that means that you are probably the group that I agree with the least.
I honestly don't know why you are constantly looking to drum up trouble and conflict, and in the words of Michael Scott speaking to Toby Flenderson, "Why are you the way that you are…what gives you the right".
I don't believe there's anything I can do to convince you to do some self-reflection, Titans Facebook, but I can at least attempt to do so.
I have a couple requests for you, please at least think about them, because even as flawed as the other two segments of the are there is a lot more harmony and fewer issues that have nothing to do with football there.
Dial back the on judging a fan's opinion based on anything that doesn't anything to do with how much they know or love this team, okay? This group has a vocal minority that says some crazy things that make the group as a whole look bad, which is a shame.
Use the brains you were all gifted upon your birth. I genuinely believe many of you to be reasonably intelligent people, especially when it comes to football, so please act accordingly and don't resort to being petty and angry.
Now that that's out of the way, I'm fully expecting to see absolutely nothing change with you, Titans Facebook, but maybe I am wrong and this is the first step towards a more harmonious relationship.