Tennessee Titans fans I beg you, please just have fun this season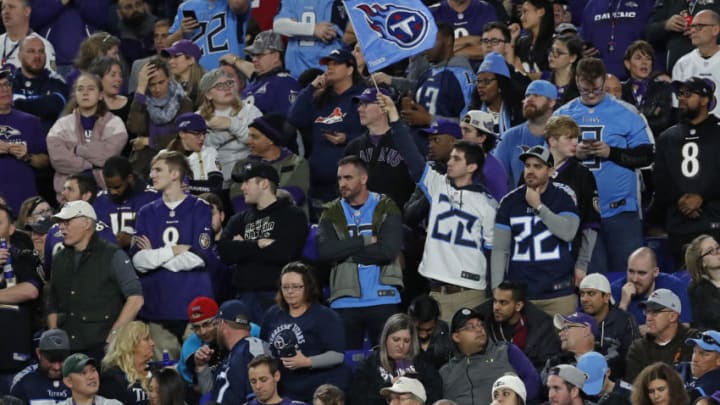 BALTIMORE, MD - JANUARY 11: A fan reacts during the third quarter of the AFC Divisional Playoff game between the Baltimore Ravens and the Tennessee Titans at M&T Bank Stadium on January 11, 2020 in Baltimore, Maryland. (Photo by Todd Olszewski/Getty Images) /
Titans fans, enjoy.
For the first time in decades plural, the Tennessee Titans are legitimate Super Bowl contenders. Enjoy the ride.
Who knows how long it'll be until we're here again. The Titans are in the beginning of a 3-5 year window of serious contention for deep playoff runs, and yes, that means Super Bowls too.
This roster on paper is probably the most complete this team has been since it moved here in 1996. Media expectations are still low. This feels set up for a lot of arguments on Titans Twitter™ right?
I hope not. In this year of all years, this team needs its fanbase. Please for the love of everything good, don't spend the whole year arguing over whether or not [insert player] is performing at the level we need. This doesn't have to be a stressful experience.
For each of the three main forms of Titans' social media, I'm going to give you special words to yourselves.
At the end of the day, we're all wearing the same colors and jersey numbers, but Twitter, Reddit, and Facebook are three different beasts that must be spoken to individually. Consider these next slides to be open letters of sorts.