Tennessee Titans to honor superfan Matt Neely during Week 12 game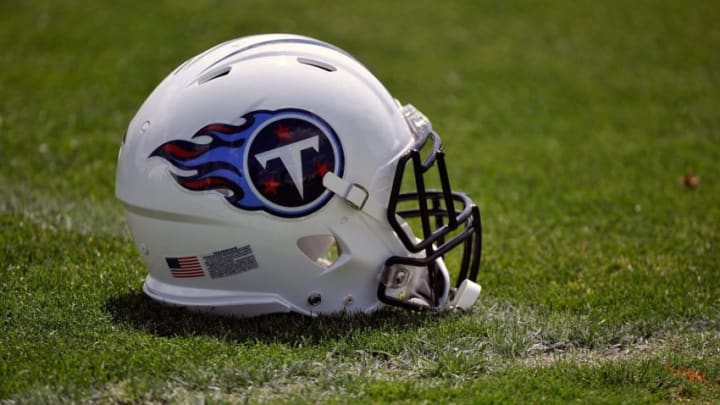 NASHVILLE, TN - MAY 16: A helmet rests on the ground at the Tennessee Titans rookie camp on May 16, 2014 in Nashville, Tennessee. (Photo by Frederick Breedon/Getty Images) /
The Tennessee Titans will honor one of their legendary fans during the Week 12 game against the Jacksonville Jaguars.
The Tennessee Titans will be honoring a superfan on Sunday, as the family of Matt Neely will be the honorary 12th Titan during the Week 12 game against the Jacksonville Jaguars.
Neely tragically passed away in October, leaving behind his family and girlfriend, Chelsea.
It was truly stunning news at the time, and he will be forever missed by those who knew him, and even those who didn't know him personally but followed him and enjoyed his work on social media.
On Sunday, he will rightfully be honored by the team, as it announced last week.
If you aren't on Twitter or Instagram, you might not know who Neely is. If, like me, you are on Twitter and followed Matt, you knew how creative and funny of a human being he was.
Neely was more than just a superfan. He was a brilliant content creator who made memes and videos that normally had us in tears laughing. He also worked with Titans left tackle Taylor Lewan and Oakland Raiders linebacker Will Compton on their podcast, Bussin' with the Boys.
I never knew Matt personally, but he was someone you felt like you knew through his work. He gave personality to the Titans on social media, and his contributions that made us laugh and/or got us pumped up will truly be missed forever.
When he died, Titans owner Amy Adams Strunk, who Neely called his mom, released this statement.
""I'm saddened to learn of the passing of Matt Neely. He was the embodiment of a true Tennessee Titans fan and cared deeply about the organization. I enjoyed seeing his passion on social media and looked forward to his contagious energy on gameday. He will be missed by the Titans community.""
So, when you see the team honoring him on Sunday, take a minute and say a prayer for an amazing person who was taken from us way too soon.
Do it #ForTheBoy.