NFL power rankings Week 2: Tennessee Titans surge upwards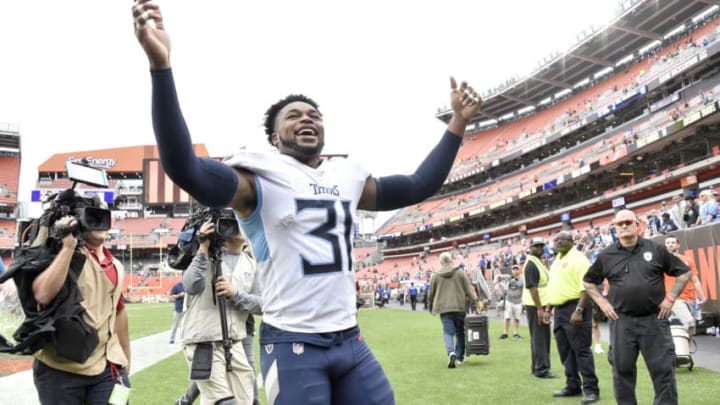 CLEVELAND, OHIO - SEPTEMBER 08: Kevin Byard #31 of the Tennessee Titans celebrates after the Titans defeated the Cleveland Browns at FirstEnergy Stadium on September 08, 2019 in Cleveland, Ohio. The Titans defeated the Browns 43-13. (Photo by Jason Miller/Getty Images) /
(Photo by Ralph Freso/Getty Images) /
I HATE playing for a tie. It makes me think your coach thinks your team is weak and that he just doesn't want a loss on the record books. Take the Titans coach Mike Vrabel, he went for the win against the Eagles and the Chargers last year, and while one turned into a win and one into a loss I still believe that is how you should coach the game.
So imagine my vitriol when the Lions basically decided they were fine with a tie.
T.J. Hockenson is amazing like we all knew he would be and for a team that doesn't have a tight end was smart to draft him.
I was impressed with the defense to start, but when I look back I wonder how much of that was just Kyler Murray not being very good and the Lions defense being hungry and well prepared? That isn't a knock on the Lions defense, I am just saying that it seemed like the Cardinals were struggling to keep their heads above water for much of the first half.
If you can't beat a team like the Cardinals without Patrick Peterson despite having a big lead going into the second half, I don't know if you will ever been anything other than a middling team.
Thinking about it, I should have been a jerk and put them at 16 as some sort of mediocrity tie joke, but I'm not smart enough.