Tennessee Titans-New England Patriots joint practice Day 1 notes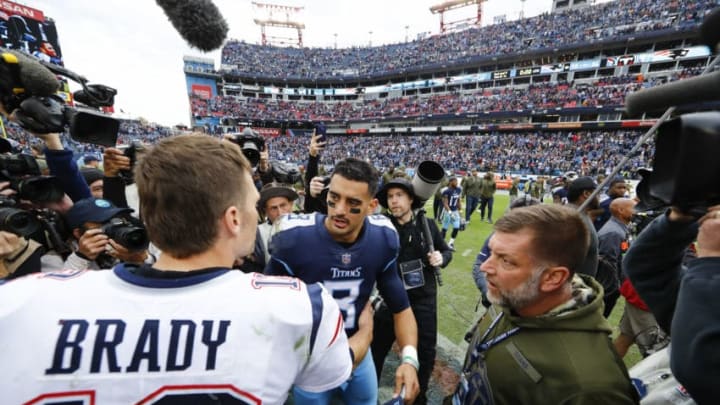 NASHVILLE, TN - NOVEMBER 11: Tom Brady #12 of the New England Patriots and Marcus Mariota #8 of the Tennessee Titans shake hands after the game at Nissan Stadium on November 11, 2018 in Nashville, Tennessee. (Photo by Wesley Hitt/Getty Images) /
Tennessee Titans and New England Patriots joint practice notes.
The Tennessee Titans and New England Patriots play a preseason game this weekend, but the real action is happening over the next few days.
Over this practice and tomorrow's, the starters for both teams will definitely see a lot more time against each other than they will in their quarter of this weekends game.
While some drills are a little over rated like 1-on-1s and 7-on-7, the team drills are very interesting examples of what the units can do against each other.
After a full day of practice, what did we learn from both sides and who stood out as positives and negatives. I have one hint, there is a name on that list who we all would have been shocked to see last week.
First, let's talk about who wasn't practicing at all.