2019 NFL Supplemental Draft results: Tennessee Titans stand pat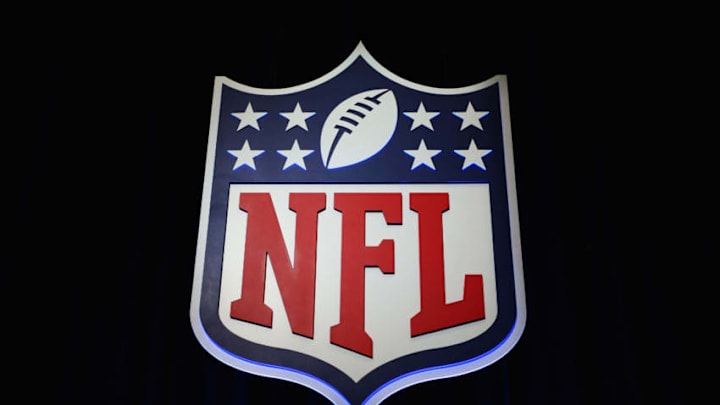 HOUSTON, TX - FEBRUARY 01: The NFL shield logo is seen following a press conference held by NFL Commissioner Roger Goodell (not pictured) at the George R. Brown Convention Center on February 1, 2017 in Houston, Texas. (Photo by Tim Bradbury/Getty Images) /
The Tennessee Titans have decided to stand pat for the 2019 NFL Supplemental Draft.
The 2019 NFL Supplemental Draft took place on Wednesday, July 10th at 1 p.m. ET and in total one player was chosen, as the Arizona Cardinals were the only team who made a pick. The Tennessee Titans decided not to take anyone this year.
The supplemental draft was, per usual, conducted by e-mail. If multiple teams chose the same player in the same round, the team with the higher priority would get said player. Any team who chooses to select a player loses their pick from the corresponding round in the 2020 NFL Draft.
There were five eligible players:
DB Jalen Thompson, Washington State
WR Marcus Simms, West Virginia
LB Shyheim Cullen, Syracuse
TE Devonaire Clarington, Northland (Minn.)
DB Bryant Perry, St. Francis (Ill.)
The first and only player off the board in this year's supplemental draft was Washington State defensive back Jalen Thompson, who was taken in the fifth round by the Arizona Cardinals.
Our own Will Lomas did a full breakdown of Thompson and why he would be a good fit with the Titans.
The Full Results
5th Round: Arizona Cardinals – Jalen Thompson, DB (4th priority)
And that was it. Not much excitement in this year's installment. As for the players who weren't picked, they now become free agents.
For reference, this was the order of priority for choosing players.
It was thought that Thompson could be chosen in the earlier rounds of the draft being that he was the biggest name in it and had some hype. However, that turned out not to be the case and instead the Cardinals decided to jump on him in the later rounds.
It's no surprise when any team stands pat, let alone the Titans. After all, this team is pretty set with tons of young players all over the roster and doesn't have many holes to fill—at least not holes that can be filled in this manner.
It becomes an even riskier proposition to take players in this draft because of the fact that teams have to lose a pick in next year's NFL Draft.